England is a country steeped in literary history, with many famous authors and novels hailing from its shores. For literature lovers, this makes it an exciting destination to explore, with a wealth of fascinating destinations to visit. In this blog post, we will highlight some of the top places to visit in England for literature enthusiasts, including the homes of famous authors and the cities where famous novels are set. Whether you are a die-hard literary fan or simply looking to discover more about England's rich cultural heritage, these destinations are sure to provide an unforgettable experience. So join us as we embark on a literary adventure through the streets and countryside of England.
Visiting The homes of famous authors
Visiting the homes of famous authors can provide valuable insights into their lives and works. Some of the top homes of famous authors in England that are open to the public include:
Charles Dickens' home in London
One of Britain's most loved novelists and author of Great Expectations and A Tale of Two Cities amongst others lived in several houses throughout his life, but one of the most famous is the Charles Dickens Museum in London, which is located at 48 Doughty Street. 
The museum is a restored Georgian terraced house that was Dickens' home from 1837 to 1839. Visitors to the museum can see a variety of exhibits related to Dickens' life and work, including original manuscripts, letters, and personal items. The museum also offers guided tours, which provide a more in-depth look at Dickens' life and the history of the house.
Jane Austen's home in Hampshire
Author of several classics of English literature including Pride and Prejudice and Sense and Sensibility, Austin lived in Chawton House in Hampshire from 1809 until her death in 1817. 
She moved into the cottage on the property with her mother and sister after spending several years living in Bath. Austen lived in the cottage for the last eight years of her life, during which time she wrote some of her most famous novels, including Emma and Persuasion. The cottage is now known as Jane Austen's House Museum and is open to the public.
The Brontë sisters' home in West Yorkshire
The Brontë sisters were a trio of English writers who lived in the 19th century. They are best known for their novels Jane Eyre, Wuthering Heights, and The Tenant of Wildfell Hall. The Brontë sisters grew up in a small village in West Yorkshire, England, and the house where they lived is now a museum open to the public. The museum, known as the Brontë Parsonage Museum, contains a collection of items related to the sisters' lives and work, including original manuscripts, letters, and personal belongings.
Visiting the Brontë Parsonage Museum is a unique opportunity to learn about the lives and works of these famous authors and to see the place where they grew up. The museum offers a variety of exhibits and activities, including guided tours, temporary exhibitions, and events. It is a popular destination for literature enthusiasts and fans of the Brontë sisters' work.
William Shakespeare's home in Stratford-upon-Avon
Shakespeare's home in Stratford-upon-Avon is a popular tourist attraction for those interested in his life and work. The house, known as Shakespeare's Birthplace, is a half-timbered building dating back to the 16th century. It is the place where Shakespeare was born and where he spent his childhood.
Visiting Shakespeare's Birthplace is a chance to learn more about the life and work of this famous playwright. The house contains a collection of exhibits and artifacts related to Shakespeare, including original manuscripts, letters, and personal belongings. The house is also decorated in the style of the time when Shakespeare lived there, giving visitors a glimpse into what life was like in Elizabethan England. The house is open to the public and offers guided tours, as well as a variety of events and activities throughout the year.
Find out more about our private tour of William Shakespeare's home and Stratford-upon-Avon in this tour.
The importance of Oxford in the lives of J.R.R Tolkien & Lewis Carroll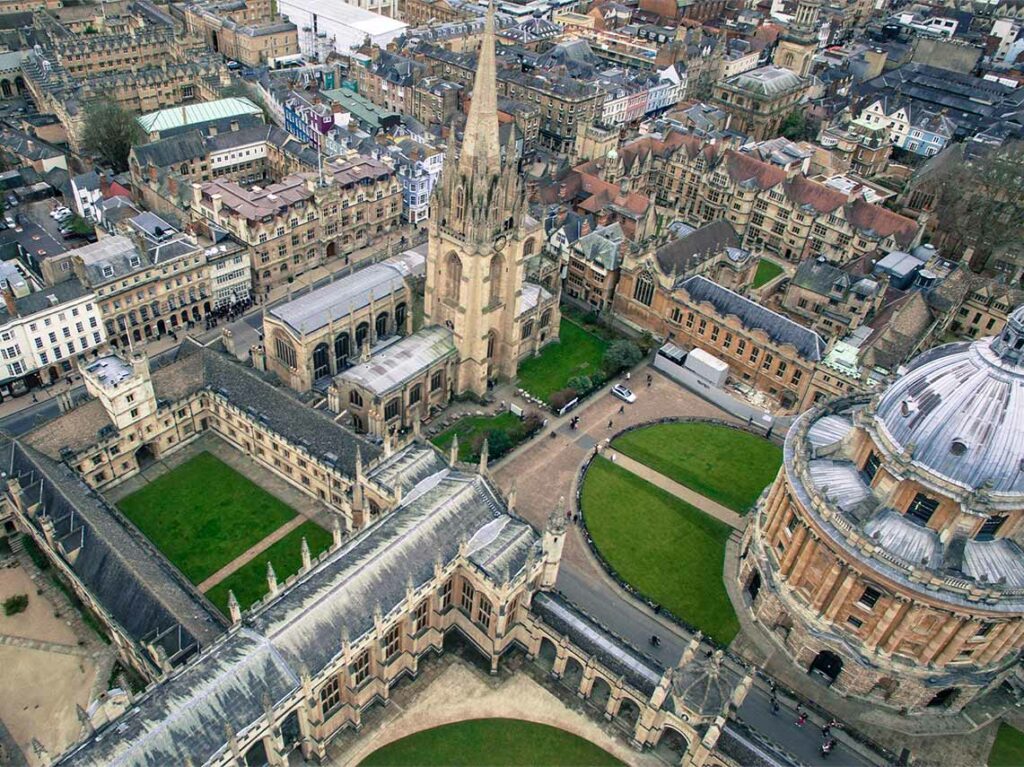 Both Lewis Carroll and J.R.R. Tolkien lived in Oxford, England, and there are several places in the city associated with their lives and works.
One notable place is Christ Church College at the University of Oxford, which was attended by both Lewis Carroll and J.R.R. Tolkien. The college was a major inspiration for Carroll's novel Alice's Adventures in Wonderland, and it is said that he based the characters of the White Queen and the Cheshire Cat on people he knew at the college. Tolkien was a student and later a professor at the college, and he was a member of the Inklings, a group of writers that included C.S. Lewis and Charles Williams.
Another place of interest in Oxford is the Eagle and Child pub, which was a favorite haunt of the Inklings. The pub, which is also known as the Bird and Baby, is where the group would meet regularly to discuss their writing and share their work. Today, the pub is a popular destination for fans of Lewis Carroll, J.R.R. Tolkien, and the other members of the Inklings.
Literary Festivals
The U.K. enjoys a rich literary tradition and a vibrant culture of literature and the arts, so it is no surprise that there are numerous literary festivals to be found almost year-round. 
Some of the most well-known include the Hay Festival, held yearly since 1988. The Bath Literature Festival, which attracts a wide range of authors, poets, and other artists from around the world,  and the Aldeburgh Poetry Festival – a celebration of poetry and the spoken word.
Contact us about a tour of England including literary destinations
If you are a literature lover looking for a unique and enriching travel experience, be sure to contact us to learn more about our literary tours of England.