10-Day Tour of England Itinerary
Our ten-day itinerary for your tour of England has been crafted to feature a mixture of iconic sights and off-the-beaten-track experiences across London and the south coast of England. 
We believe it has the perfect blend of spending enough time at each location to truly enjoy it, along with discovering a breadth of royal palaces, picturesque villages, iconic London highlights, and quintessentially English locations such as Shakespeare's birthplace and prestigious Universities that make England such a joy to visit.
Read on for inspiration on how to spend ten days in England, or you may wish to contact our team about amending some of the days or details listed below. We would be delighted to craft a customized version of the below, tailored exactly to your tastes and at no cost to yourself.
Our 10 Day private tour includes:
Day 1: Arrival in London & Food Tour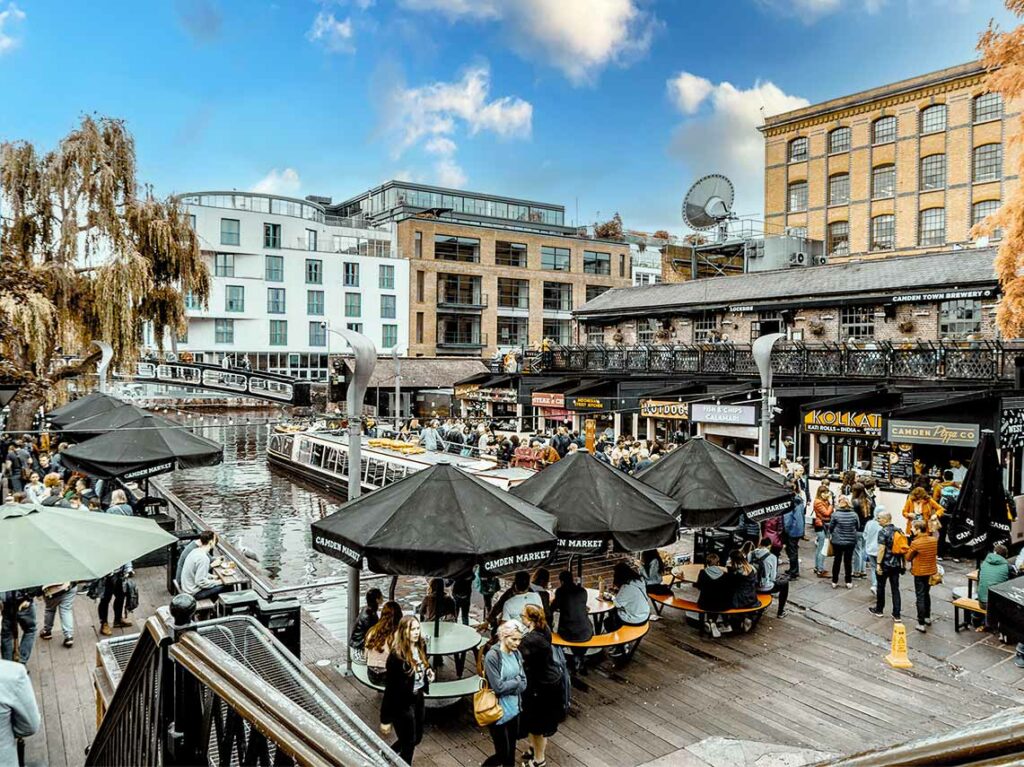 Welcome to London! Upon arrival at the airport, your private driver-guide will be there to collect you and pack your luggage into our executive class air-conditioned vehicle as you make your way to your central London accommodation to relax and recover from your long flight.
After some R&R time, we will arrange for you to be picked up and taken to one of London's 5-star dining options to enjoy a luxury meal, or if you would prefer a more active plan for your first evening we could arrange an evening food and market tour where our specialists can guide you around the bustling Campden center choosing a variety of small bites to get a flavor of London and perhaps identify a souvenir from one of the many boutiques and artisan stalls and stores to bring home.
Day 2: Guided Tour of London Highlights
We have designated the second day of your ten-day tour to experience the sights and sounds of London – our capital city.
Now of course it would be impossible to see and do all of the attractions in this global megacity in just one day, but what makes our itinerary different is that we will help you design a bespoke itinerary for your London day tour, consisting only of guided experiences of the sights and locations you truly desire to see.
Some of the most iconic London locations to choose from are: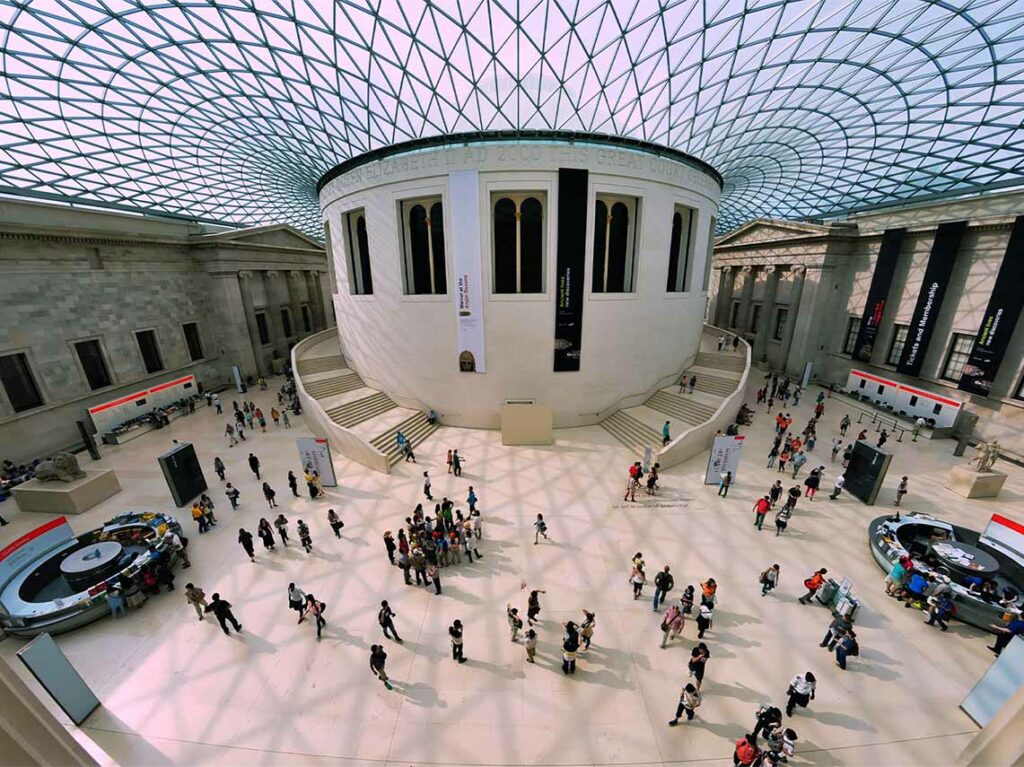 Containing over 8 million objects with 80,000 on display at any given time, a private guided tour of the British Museum will bring these artifacts back to life before your eyes as your tour guide relives the fascinating stories and history that brought them such significance.
Private guided tours of Buckingham Palace allow you to experience life as a true Royal as you explore the fascinating staterooms, The Throne Room, and Changing of the guard ceremony with your guide.
Big Ben & the Palace of Westminster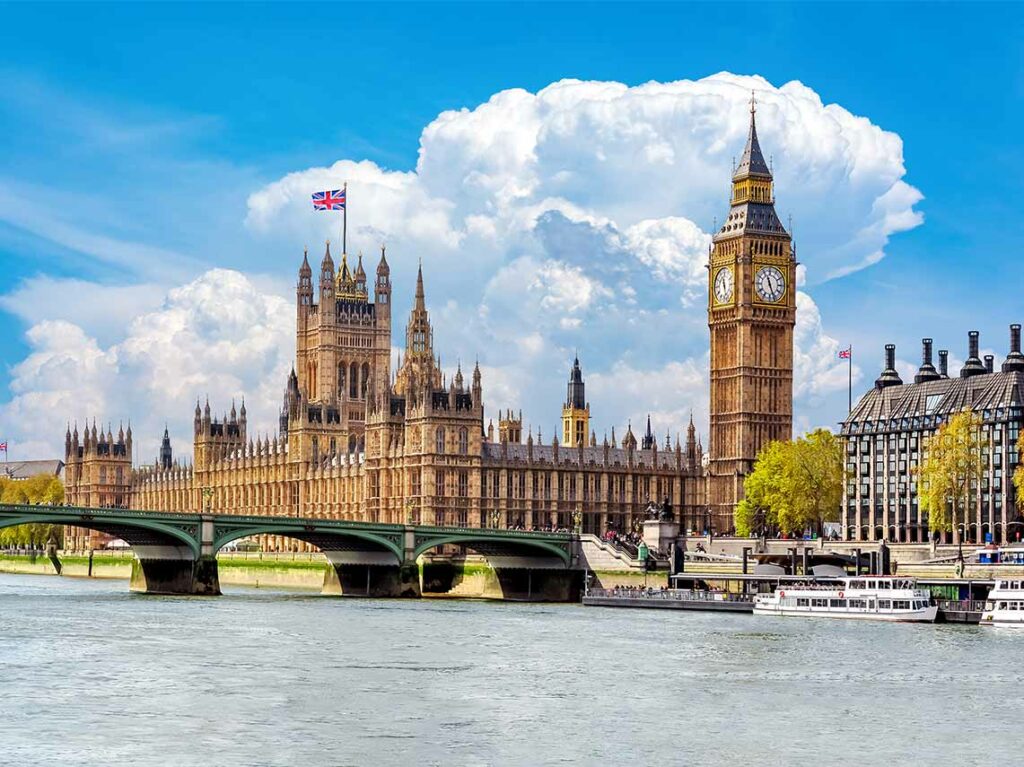 Climb to the top of the grand clocktower officially called Elizabeth Tower, but more fondly known as Big Ben before Stepping inside the home of British Democracy with a private tour of Westminster Hall and the parliamentary debating chambers.
Where the Crown Jewels are kept under armed guard and which, since the 11th century, has been a fort, a palace, a prison hosting many famous and infamous 'guests' over the centuries, and more besides!

To determine the best way for you to spend your time in London, simply complete our online inquiry form, and our tour planning specialists will discuss all of the activities and exclusive experiences available to suit your and your private group's tastes and requirements.
Day 3: London - White Cliffs of Dover - Canterbury Cathedral - London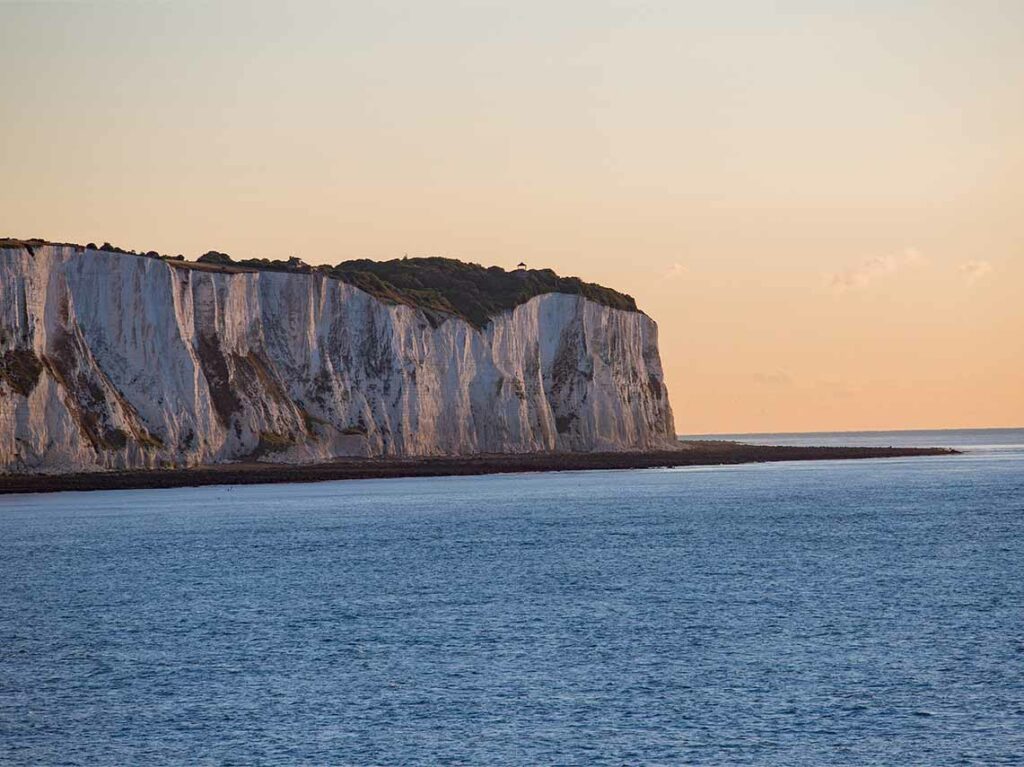 It's time for a change of pace today as your driver-guide collects you from your hotel in the morning as you leave the hustle and bustle of central London behind for the day and swap it for the spectacular natural beauty and serenity of the White Cliffs of Dover.
The scenic drive takes approximately two hours, however, we feel this trip is more than worth it as the tranquility of a 350-foot-high coastal walk along the cliffs and the jaw-dropping views over the English channel you will enjoy are sure to be cherished memories of your ten-day tour of England itinerary.
Many of our clients have British relatives or can trace their lineage back to parts of the UK, and the cliffs are of particular poignance for them as they were the last sight many would see of their beloved homeland before succumbing to war or other fates far from home. 
Your guide for the day will be at hand to regale you with the stories and legends that have become synonymous with the chalk White Cliffs and also to explain why they hold a special place in many Britons' hearts as an endearing symbol of hope.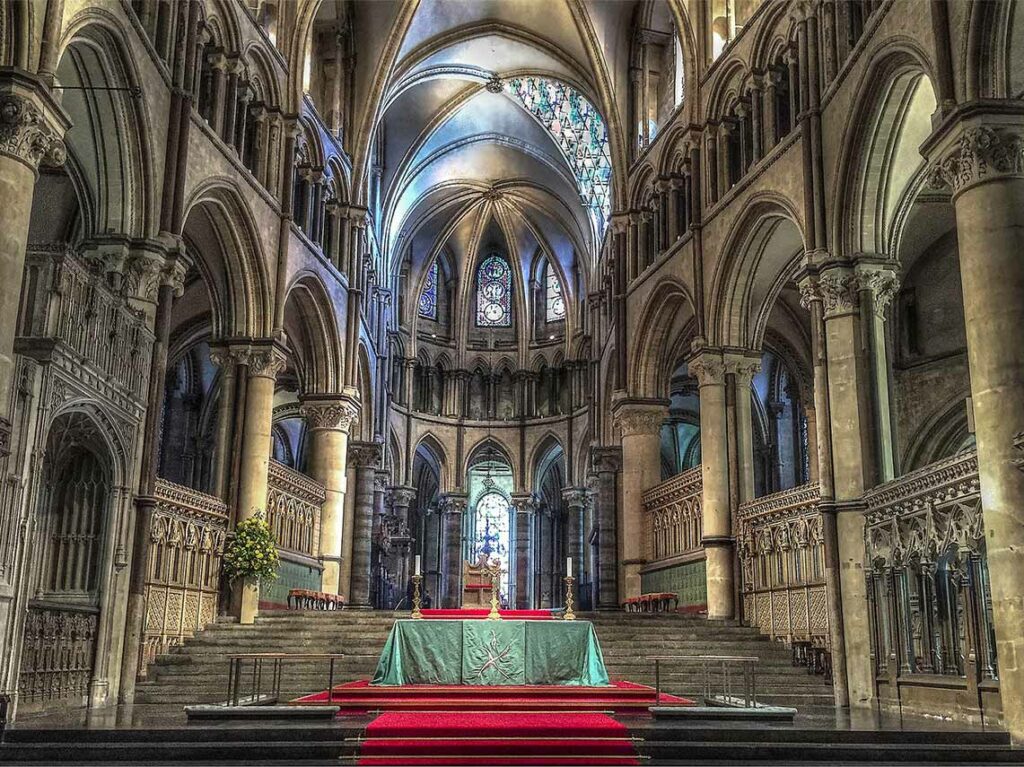 On the return journey to London, your driver-guide will make a detour to the town of Canterbury – with a gorgeous mixture of cobbled streets, Roman and Gothic architecture, and featuring no less than three UNESCO World Heritage sites.
The most celebrated of these is the Canterbury Cathedral – a site of huge importance to the Anglican faith and one which pilgrims and worshippers have been attending since the Middle Ages. Your guide will describe tales of religious significance, political intrigue, and even murder that have contributed to the ongoing history of this house of worship as you explore the Gothic architecture and gorgeous stained glass windows of the Cathedral before returning to London for the evening.
Day 4: London - Oxford - Stratford-Upon-Avon
Today your driver-guide will help you pack your belongings into our executive class vehicle as you leave behind your London accommodation and instead prepare to arrive in Stratford Upon Avon – the Birthtown of William Shakespeare!
Your first stop of the day, however, will be another city that has seen many of the world's brightest luminaries study here including Albert Einstein, the Wealth of Nations author Adam Smith, the writers Aldous Huxley & J.R.R Tolkien, acclaimed Physicist Stephen Hawking, the poet Oscar Wilde, and others too numerous to mention. The institution they attended is of course Oxford University – a beacon of enlightenment and education for centuries and regarded as the oldest University in the English-speaking world.
Walk in the footsteps of these visionaries, leading lights, and inspirational figures by exploring the colleges and campuses of Oxford University on your private guided tour experience.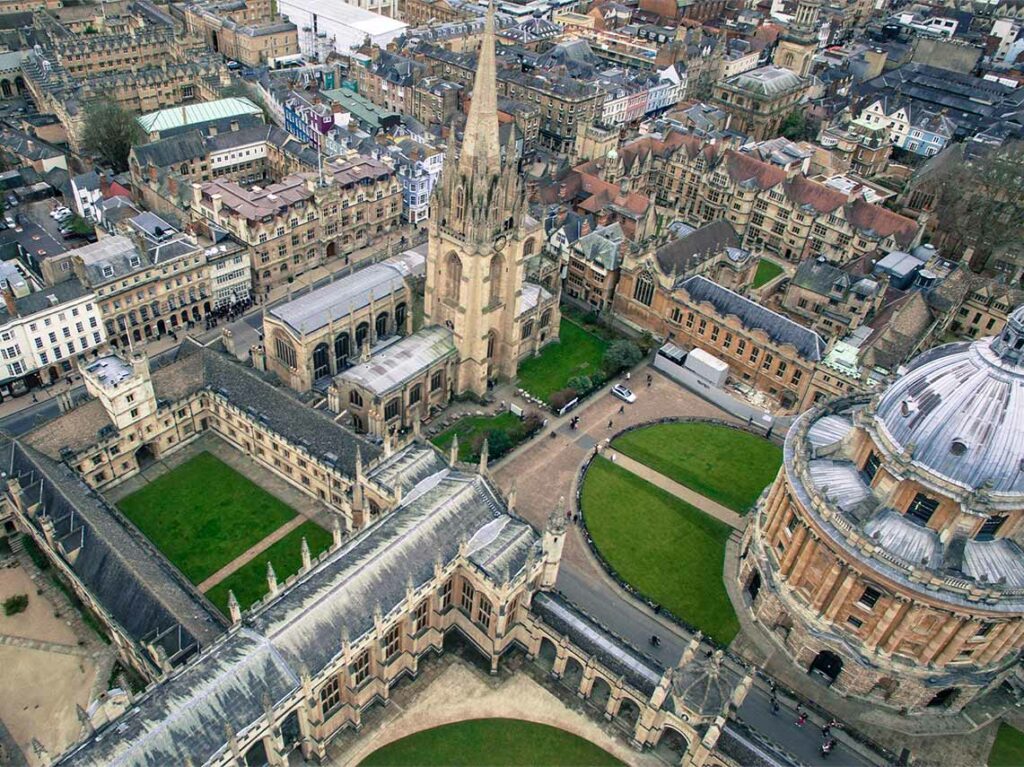 We recommend that you visit:
Christ Church College: Immediately recognizable as the grounds used for the series "Brideshead Revisited, and for appearing in the Harry Potter Franchise


Exeter College: Perhaps the most emblematic and representative of the gorgeous Victorian Neo-Gothic architectural style that Oxford is associated with, and one of the oldest as well having been constructed in 1314. Inside Exeter College, you will find 'The Adoration of the Magi' tapestry by William Morris. 


The Divinity School and the Bodleian Library.


New College: Particularly worth visiting for the gorgeous cloister and ancient elm tree which grows through the middle.


Queens' College: Unlike much of the architecture of the rest of Oxford University which tends toward the Neo-Gothic, Queen's College is regarded as one of the finest examples of 18th-century Classical style architecture.


Stratford-Upon-Avon Shakespeare Sites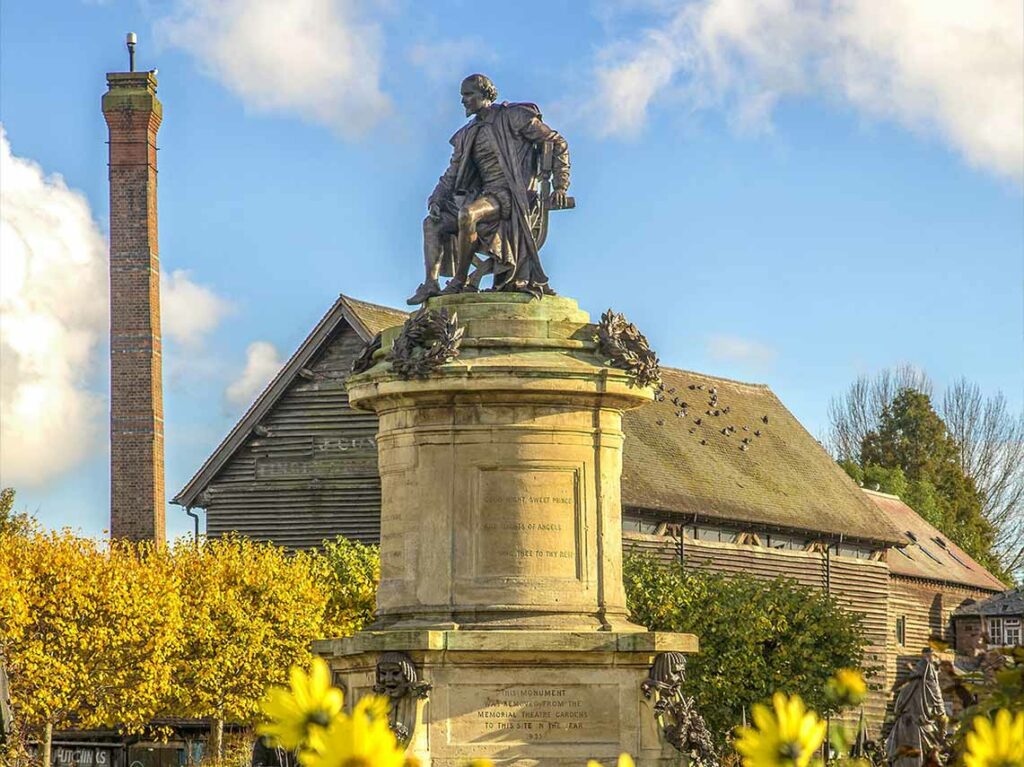 After enjoying lunch in Oxford city your driver-guide will take you the short distance to the peaceful village of Stratford Upon Avon where you will stay this evening.
Our day isn't done yet though as before you check into your hotel, the afternoon will be spent with your private guide as you are transported back in time to when William Shakespeare was just a young lad growing up and attending school in the town.
Your Shakespeare's England tour will include all of the most significant buildings from Shakespeare's life including:
The restored 16th-century half-timbered cottage where Shakespeare was born

Anne Hathaway's Cottage

Halls Croft which Shakespeare gave to his daughter

The Royal Shakespeare Theater

Holy Trinity Church where The Bard was baptized, worshiped, and buried

Shakespeare's Schoolroom & Guildhall
For your accommodation this evening we will consult with you to determine your preference, whether that is a 5-star hotel or a more rustic English cottage-style guest house.
Day 5: Stratford-upon-avon - cotswolds - bristol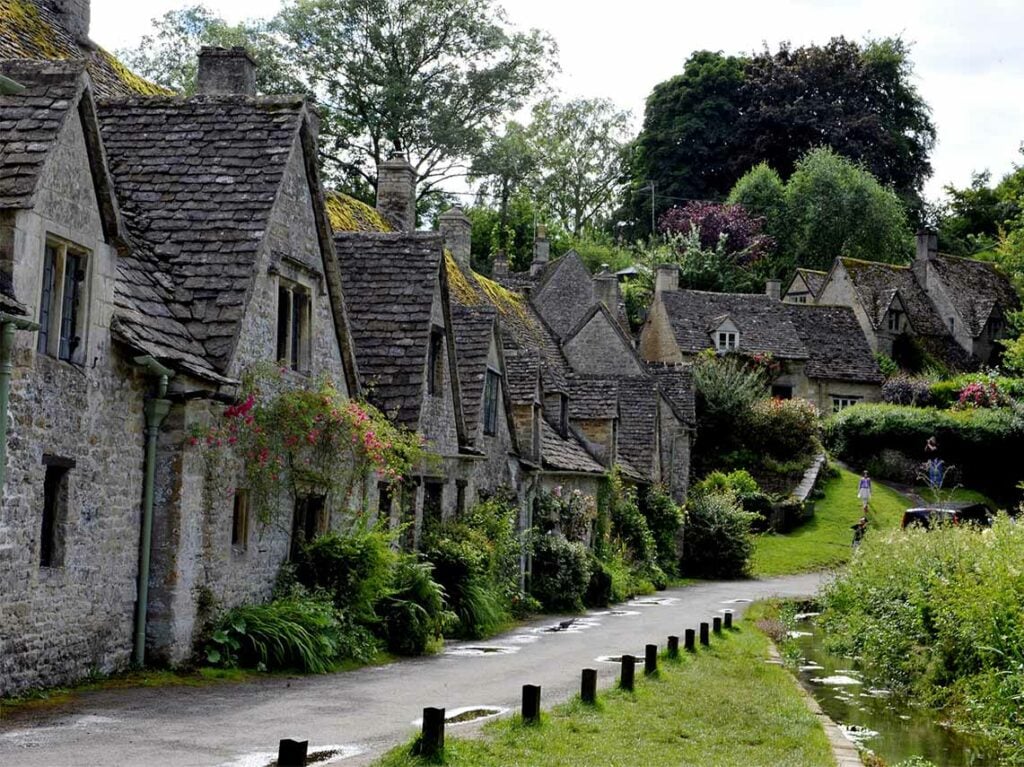 Today you will be heading towards the southeast of England to explore the Cotswolds with your driver-guide for the day. Officially designated an Area of Outstanding Natural Beauty in 1966, the Cotswolds is known worldwide for being archetypal of English rural village life.
Your Cotswolds itinerary has been designed for you to see the most beautiful historic towns with a rich legacy of wool weaving and milling, and the prettiest Cornwall stone-built cottages, stately homes, and gardens.
On your driver-guided tour of the Cotswolds you will visit:
Truly the picture-postcard image of idyllic rural life, this classically Jacobean house remained in the hands of the same family ever since 1612, until it was handed over to the National Trust in 1991. Presently, visiting Chastleton will allow you to get a real sense of life in centuries gone by as it is furnished with objects, decorations, and textiles from the period.
Your next destination in the Cotswolds was described by the poet William Morris as "The most beautiful village in England". 
The town of Bibury is perhaps most famous for the row of old weaver's cottages on Arlington Row with a history going all the way back to 1380. Another highlight of Bisbury is St Mary's Church with its gorgeous Norman-era arches, 13th-century entrance, and Saxon chancel columns.
Your driver will then take you to the "Venice of the Cotswolds", the riverside town of Bourton-on-the-water. Here you can take the time to admire the small stone cottages and bridges before arriving at your final destination of the day, Stow-on-the-Wald. 
After enjoying the boutique antique stores we will book you in for a traditional English meal with fresh local produce before you rejoin your driver guide to embark on the journey back to London or Bath for the evening.
After your day discovering both contemporary and historic rural English life in the Cotswolds, your driver-guide will deliver you to the harbor town of Bristol where you will stay this evening.
Bristol has a proud history as a departure point from where many explorers sailed off from Britain's shores in search of new worlds – including John Cabot who is credited with being the first European explorer in North America since the Norse invasion.
Day 6-8: Three Days in Cornwall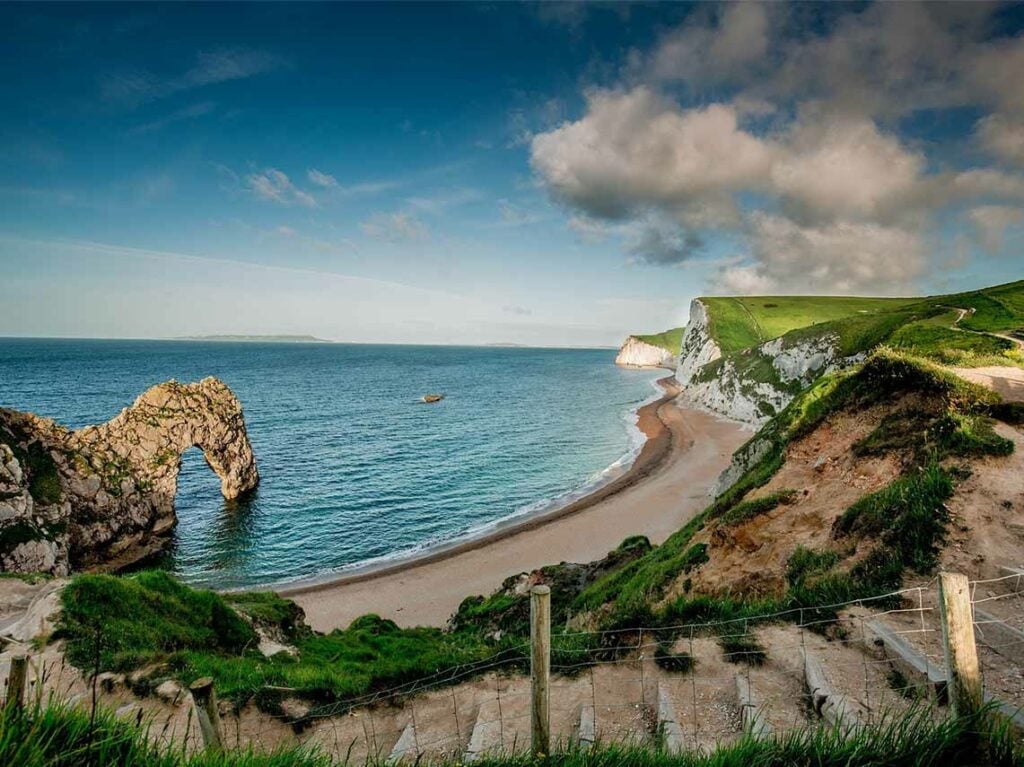 With any vacation, it is essential that you schedule enough time for rest and relaxation, otherwise you run the risk of returning home more burned out than when you left!
That is why our 10-day itinerary features a relaxing three-day period where you can enjoy the best of Cornwall and the South East Coast, famous for its dramatic coastline, historical links with seafaring pirates, and of course the humble Cornish Pasty and Cream Tea!
To ensure your Cotswolds tour is tailored to your tastes, our tour planners will be in touch to recommend the exact locations, sites, and activities that suit you, whether that is nature walks and hikes, relaxing by the beach, or delving deeper into the historic side of Cornwall.
Some Cornwall highlights we recommend are: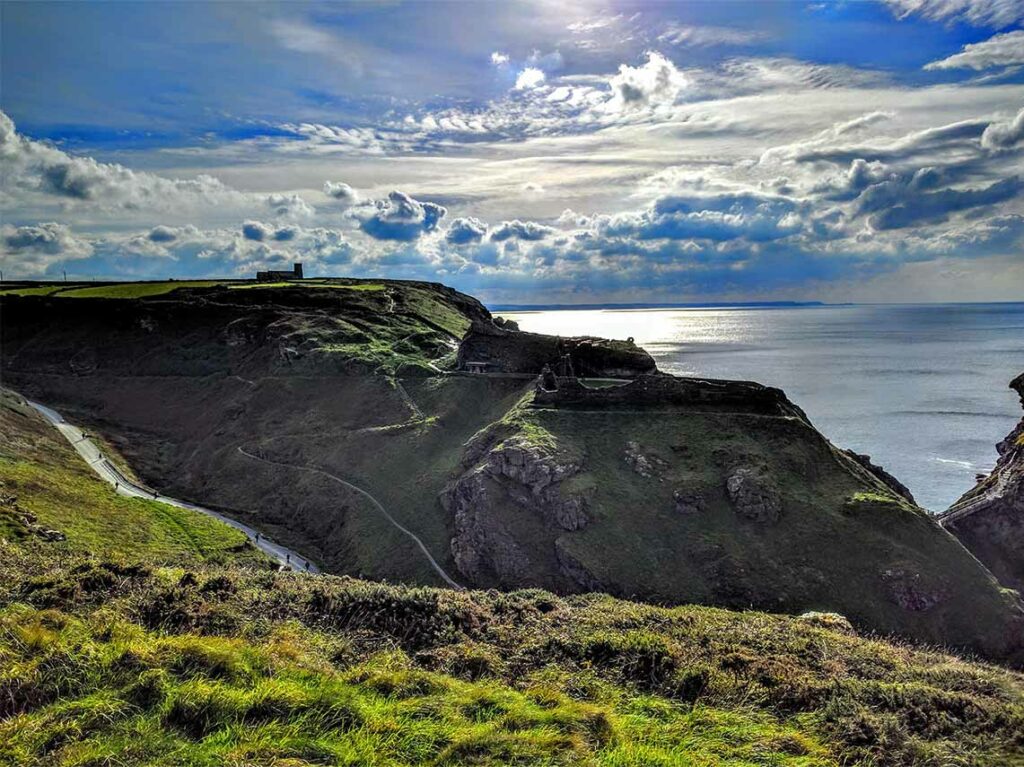 Atop the rugged coastal landscape and accessed by a footbridge from the mainland to the headland, the 13th Century Tintagel Castle is said to be the birthplace of King Arthur, while underneath lies Merlin's cave!
On your tour of the castle, you will meet Gallos, a larger-than-life bronze statue symbolic of the castle's royal past and the story of King Arthur.
One of the most popular locations in Cornwall, St Ives is renowned for its picturesque beaches, cobbled streets, whitewashed cottages, and the St Ives Tate Gallery with its emphasis on the St Ives School from the early 20th Century.
Quite literally the end of the land, this is the most westerly and southerly point of England. Given that Cornwall is a place full of myths and legends, it will be no surprise to hear that a place of such significance is associated with its own lore, that of the Lost Land of Lyonesse, and your guide for the day will be happy to reveal all as you look out over the Atlantic Sea.
Explore the gorgeous diverse landscapes along the Jurassic Coast with your private driver-guide. The driving route encapsulates four regions – East Devon, West Dorset, Weymouth & Portland & Purbeck each with quaint villages and untainted historic towns, ruins of Norman Castles, and still operational steam railways.
Discover castle ruins, waterfalls, gorges, and local legends on a tour of Dartmoor National Park – said to be the inspiration behind Sir Arthur Conan Doyle's most famous Sherlock Holmes novel, "The Hound of the Baskervilles".
For further foreboding thrills, you may also wish to pay a visit to the Dartmoor prison museum which details the story of the prison and its inmates since its origin during the Napoleonic Wars.
Day 9: Devon - Stonehenge - Bath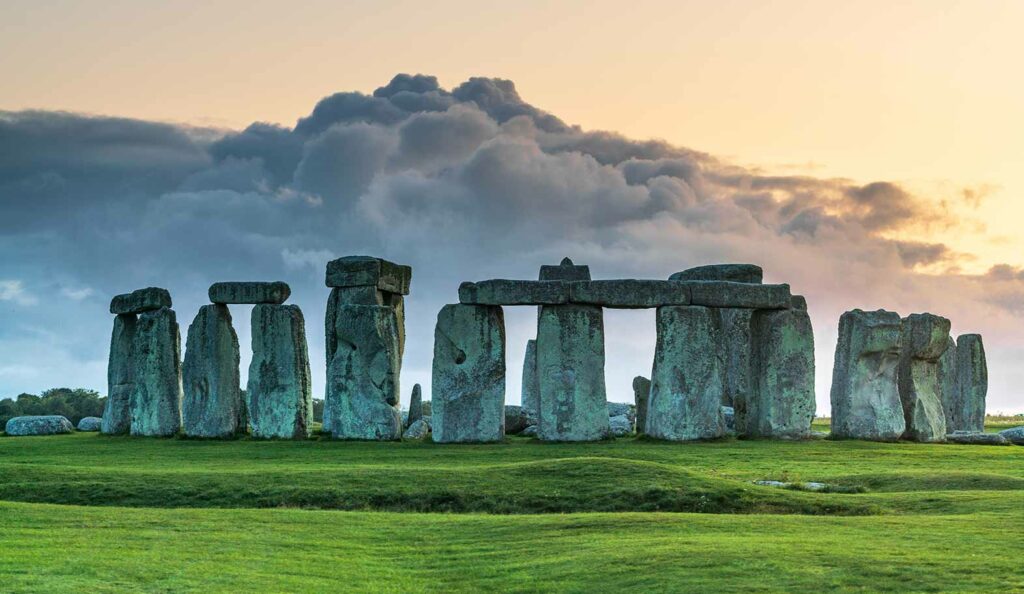 We have discussed myths and folklore at many destinations on our ten-day itinerary of England so far, but today your private driver and guide will take you to perhaps the most fascinating and mystical site of all – the Neolithic stones of Stonehenge!
Your private tour experience will allow you to actually walk amongst the sacred stones as your guide discusses the theories and legends behind how the mystical stone structure was constructed, how the stones were transported here, and what purpose it served all those millennia ago.
Onto the Roman City of Bath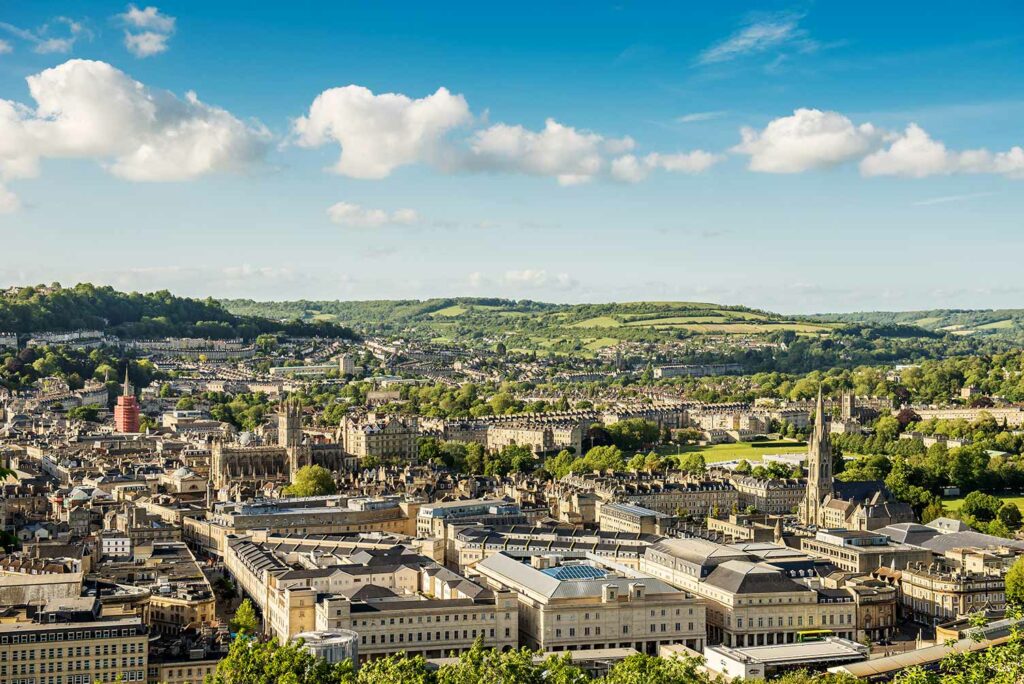 Continuing the theme of ancient England, your final destination for our itinerary will be the 18th-century city of Bath.
The focus of your afternoon tour of Bath is the incredible Roman Baths found in the center of the city, constructed on the site of the only natural hot spring in the UK and still flowing with natural hot water today should you choose to bring your bathing suit for a dip!
Your private tour guide will take you to explore the four main sections of the baths: the Sacred Spring, the Roman Temple, the Roman bathhouse and finds from Roman Bath.
Your accommodation for the evening will be in Bath city center.
Day 10: Bath - London for Your Return Flight
The Georgian architecture in Bath is a sight to be admired, so before your driver-guide transports you to London for your journey back home, we will arrange a tour of the main monuments of this UNESCO World Heritage city.
Sites visited will include Bath Abbey, The Royal Crescent, the Circus, and monuments to many great writers and authors including Jane Austen, Mary Shelley, Charles Dickens, and Sir Arthur Conan Doyle who were so influenced by the city.
To conclude your ten-day tour itinerary your driver-guide will transfer you to the airport before bidding you a fond farewell!
Get a complimentary custom ten-day tour itinerary
If you would like to see the best of England in ten days then contact us about reserving the above itinerary, attraction tickets and guide services for you.
Additionally, it may be the case that you have previously visited some of the sites on our suggested itinerary and would prefer that we customize our plan around your requirements. Our tour planning specialists would be delighted to offer you a fully tailored and bespoke itinerary for your English vacation delivered straight to your email and completely complimentary. Simply complete our inquiry form below.
Excellent tour planning and execution of our ten day tour of England! I worked with Amy on a 10-day tour of England for me, my husband, and a High School senior from London to Liverpool and back. The entire experience was fantastic. From the start of the planning process through the trip itself, Amy was very responsive and accommodating. She worked with us every step of the way, and it was a perfect trip!!!
My husband and I took tours with Doug, one to the Cliffs of Dover and Leeds Castle and another to Stonehenge and Bath. Our driver and tour guide was great, very knowledgeable about our destinations, and he had anything you needed in his car, including internet service. I would use this company again for future European tours
Travel with no worries! We booked five different transfers in England, Wales, and Scotland. Each driver was on time, courteous, professionally representing the company. Marta was wonderful when I emailed to make additions or changes to our itinerary. This company made it possible to have a trip with excellent drivers and no worries about all our different travel destinations.
I don't know that I can accurately capture how amazed, pleased, and thoroughly blown away I was after a week of hopping across Italy and England. What the company was able to accomplish with an itinerary and how Declan did value-added stops was nothing short of astonishing. Thanks to you and Declan, I didn't just make a memory. I made new friends. On behalf of my family, a sincere and heartfelt 'thank you.'
Amy took our desire to visit England and put together a fabulous itinerary for my wife and I. Private Tours England took care of all the details for the driver, Blue Badge guide and booked all accommodations. We wanted the hotels to be one-of-a-kind boutique-style hotels, and Amy delivered that in spades. The hotels were all fun with just the right amount of quirky personality. Well done!
We booked a tour for Ireland, Scotland, and England. We had a fantastic time! The local guides were great! Very knowledgeable about all the local history for all the places we saw! We toured the Cliffs of Moher and Dover, saw the Cotswolds, spent time in the Scottish Highlands, saw amazing castles and ruins. We arrived in London a few days before the Jubilee and got to see London in all its splendor.