Explore The Best of Ireland With Our Private Driver-Guided Tours
With our expert guides, luxury transportation, and specialist tour planning team you can experience Ireland's most majestic landscapes and natural beauty, cultural hotspots, and fascinating historical sites from the land that gave us W.B Yeats, James Joyce, Maureen O'Hara, Oscar Wilde, Sinéad O'Connor and many, many more.
Our team will handle all the details. Simply request a free tour plan created by our local experts using our inquiry form.
Why choose us for your trip to Ireland?
We offer customized tours that allow you to visit as many sites and destinations across the country's 32 counties as you'd like, from the Giant's Causeway in the north to Dublin and the Ring of Kerry on the south coast. 
Additionally, our tours come with a free cancellation guarantee, providing peace of mind and security for our guests. Other benefits of traveling with us include the following:
Popular Irish Tour Destinations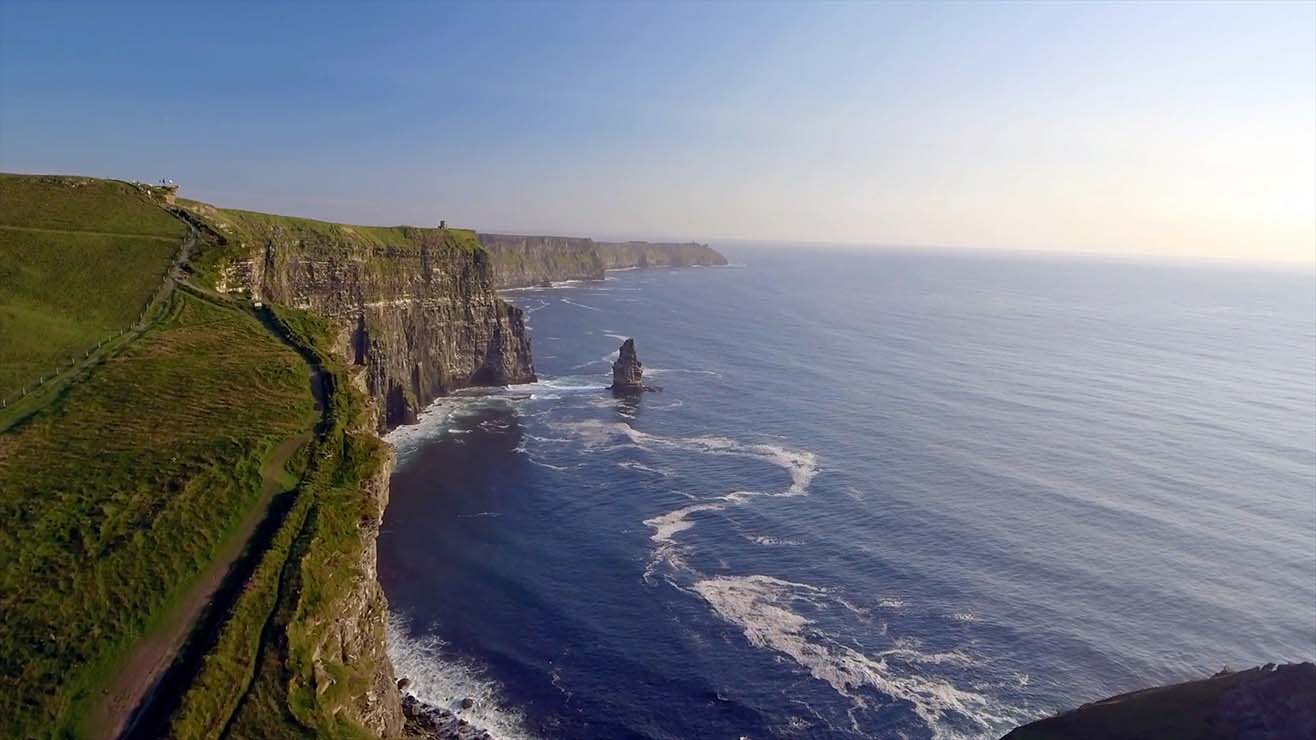 The Cliffs of Moher tour takes you to the stunning coastal cliffs in County Clare, where you can admire the breathtaking views and learn about the history and geology of the area.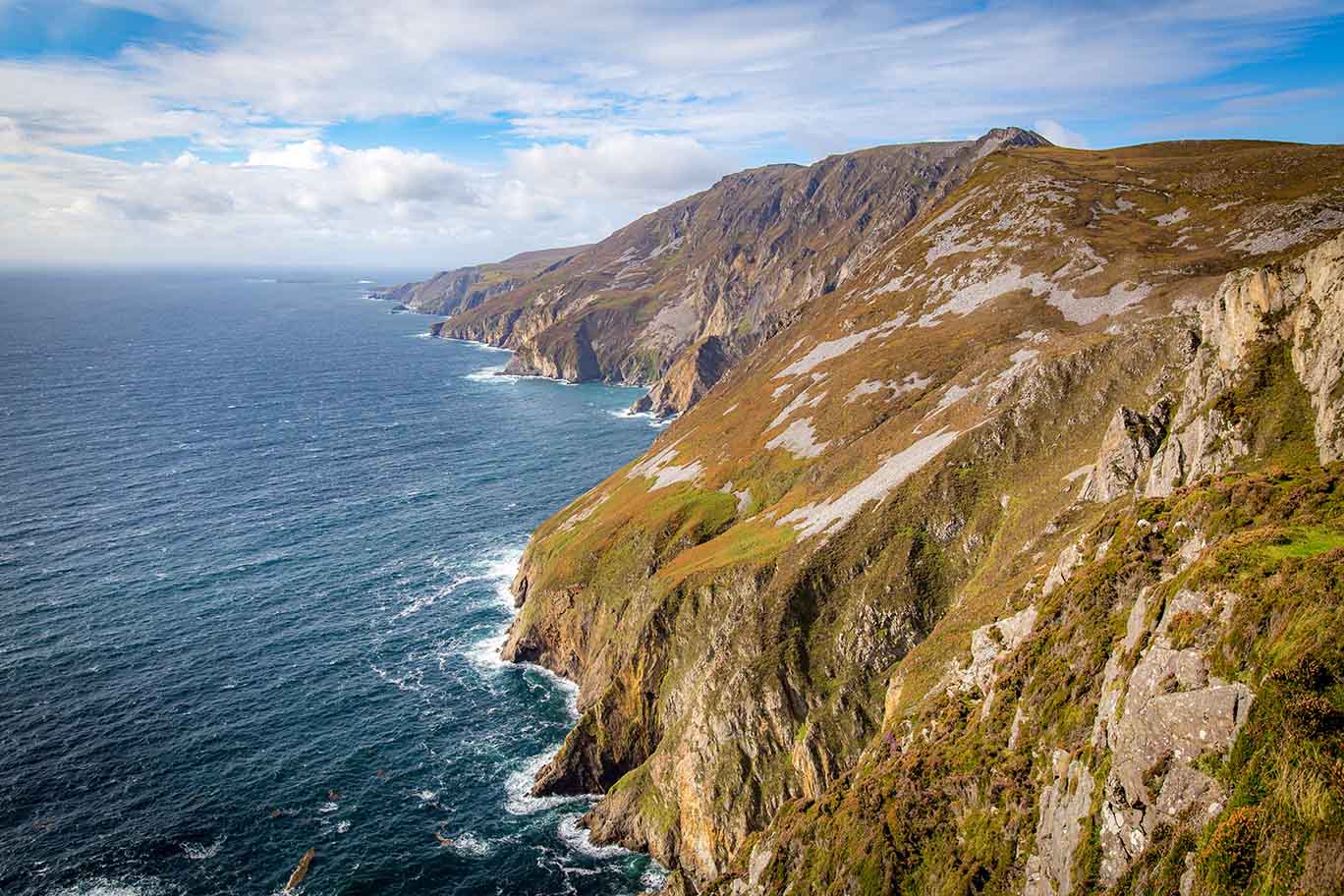 The Wild Atlantic Way tour in Ireland takes you on a scenic drive along the Atlantic coast, showcasing the rugged beauty and diverse landscapes of the western region of the country.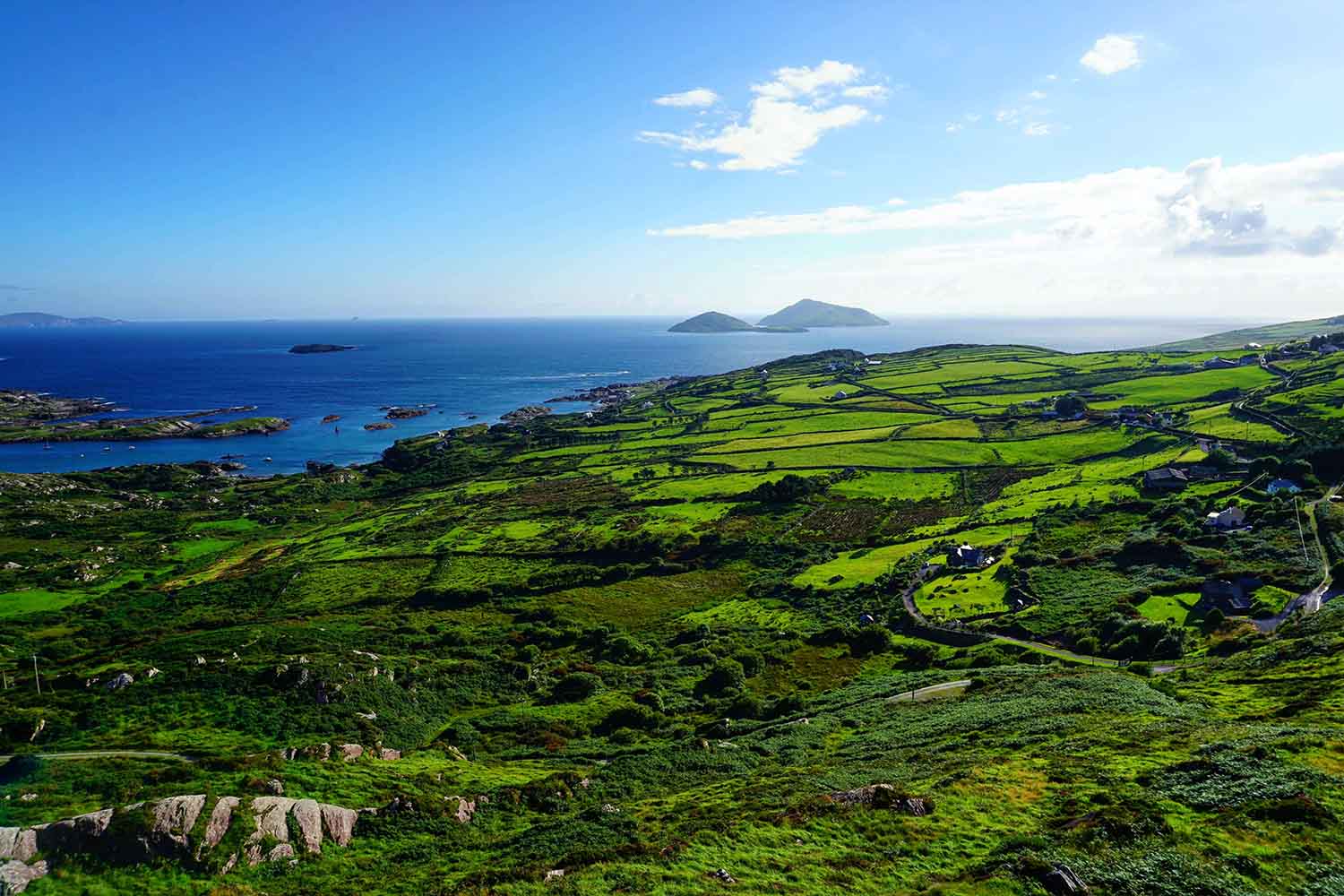 The Ring of Kerry driving route tour takes you on a scenic drive through the stunning landscapes of County Kerry, Ireland, including the Atlantic coast, mountains, and charming villages.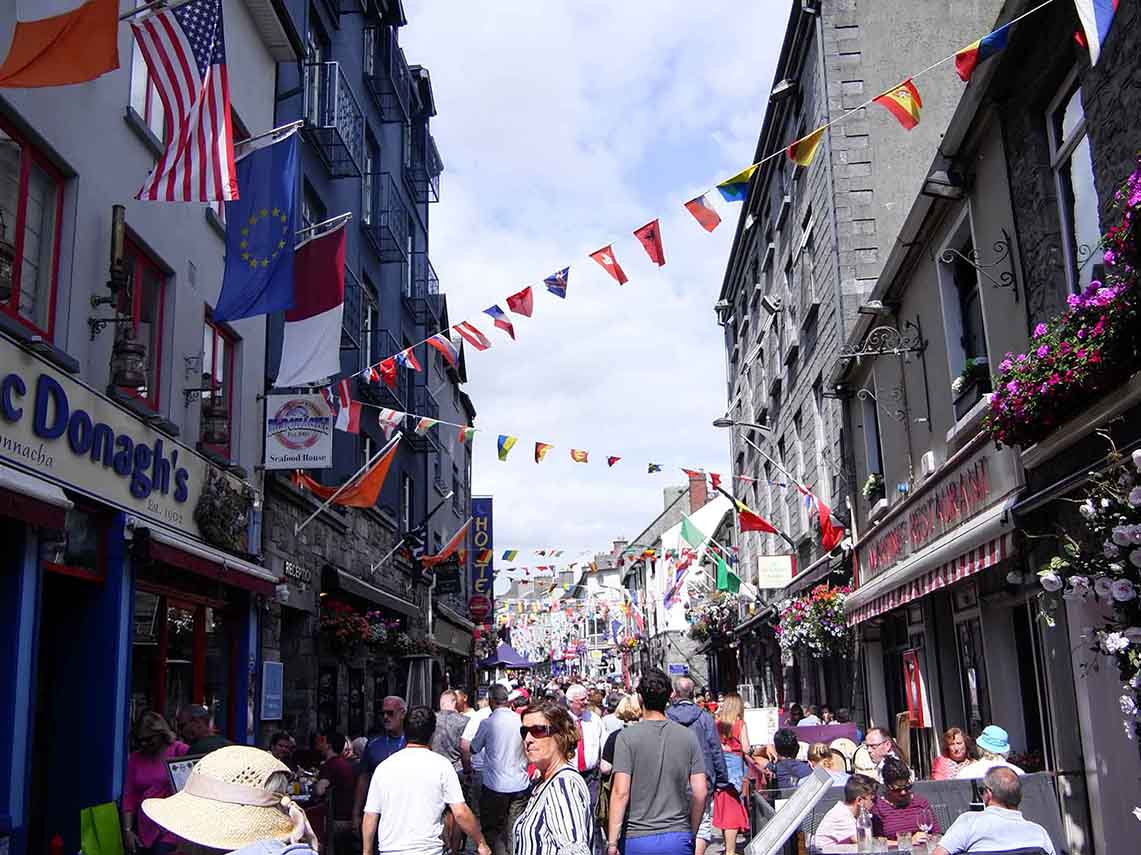 The Galway tour takes you through the lively city of Galway, known for its vibrant culture, art scene, and music, as well as its stunning natural surroundings on the west coast of Ireland.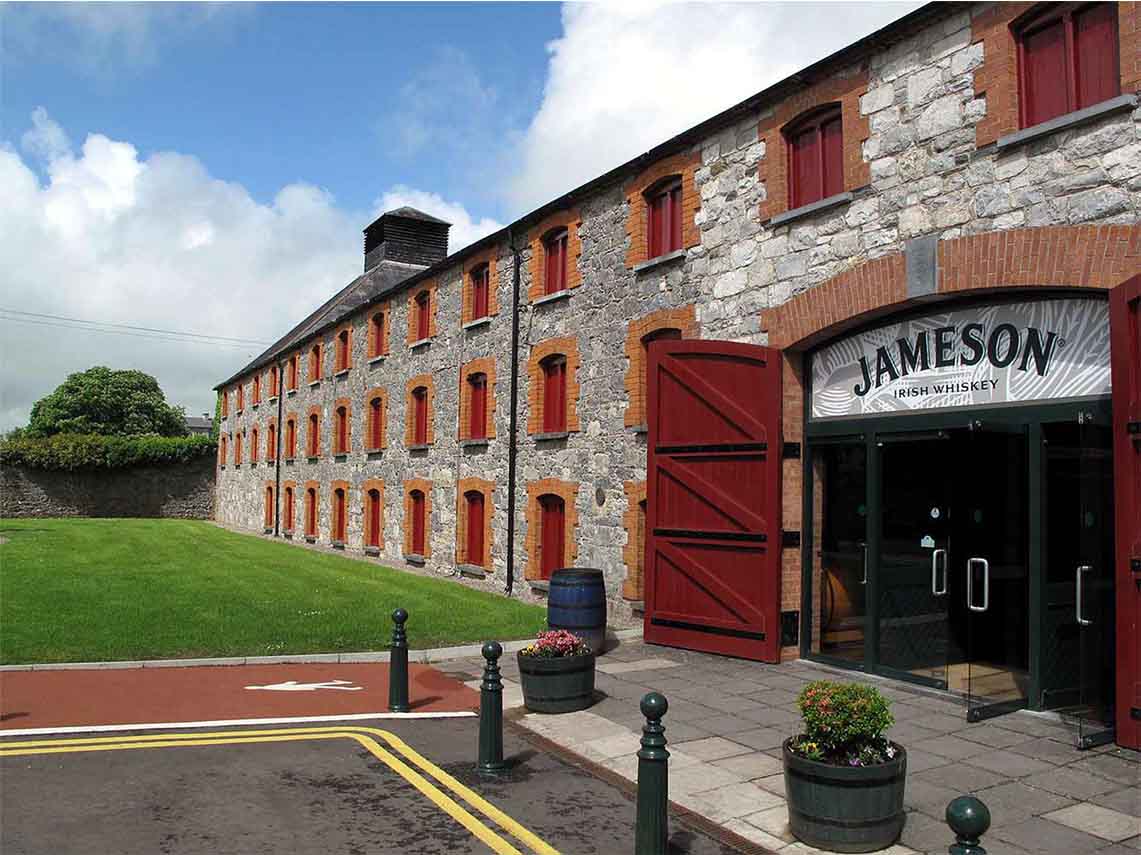 The Jameson Whiskey Distillery tour in Ireland takes you through the history and production process of Jameson whiskey at the distillery in Dublin.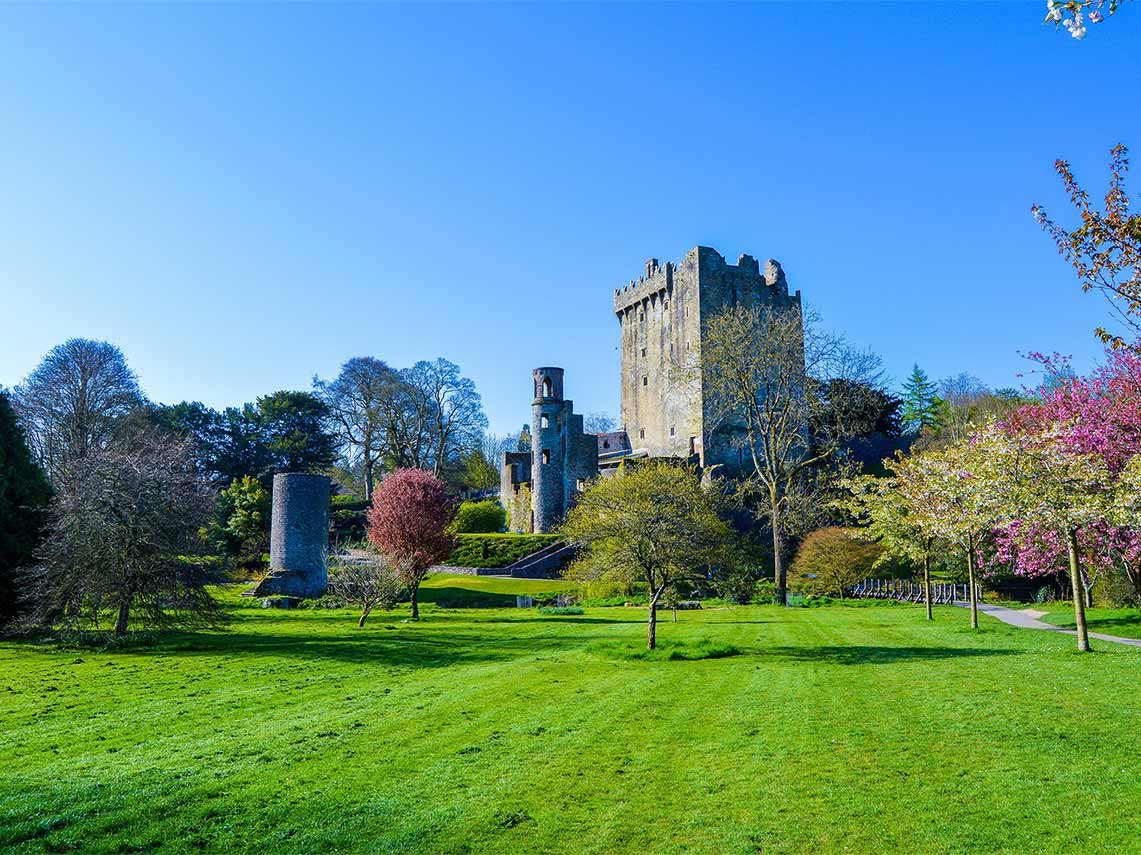 The Blarney Castle and Blarney Stone tour takes you to the iconic castle in County Cork, Ireland, where you can kiss the famous Blarney Stone and explore the castle's grounds and gardens.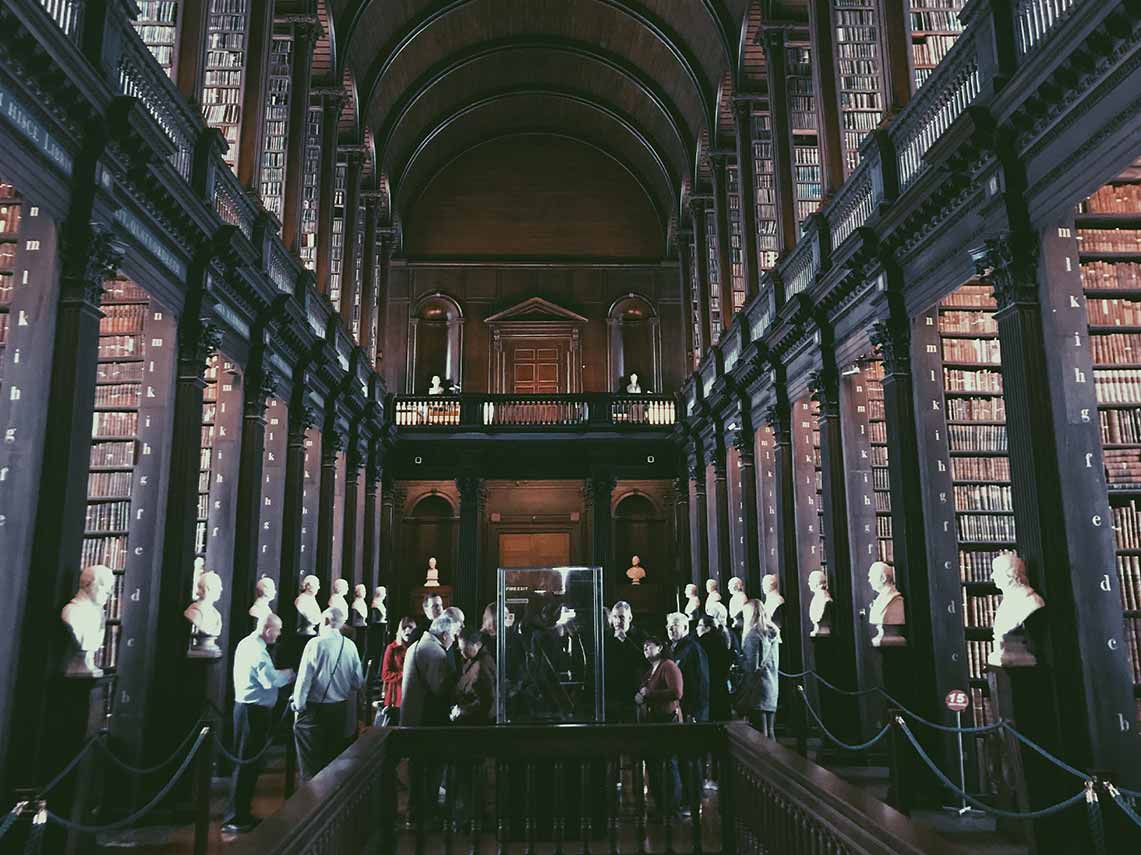 One of Ireland's most prestigious universities in Dublin, where you can see the historic Book of Kells and explore the beautiful campus.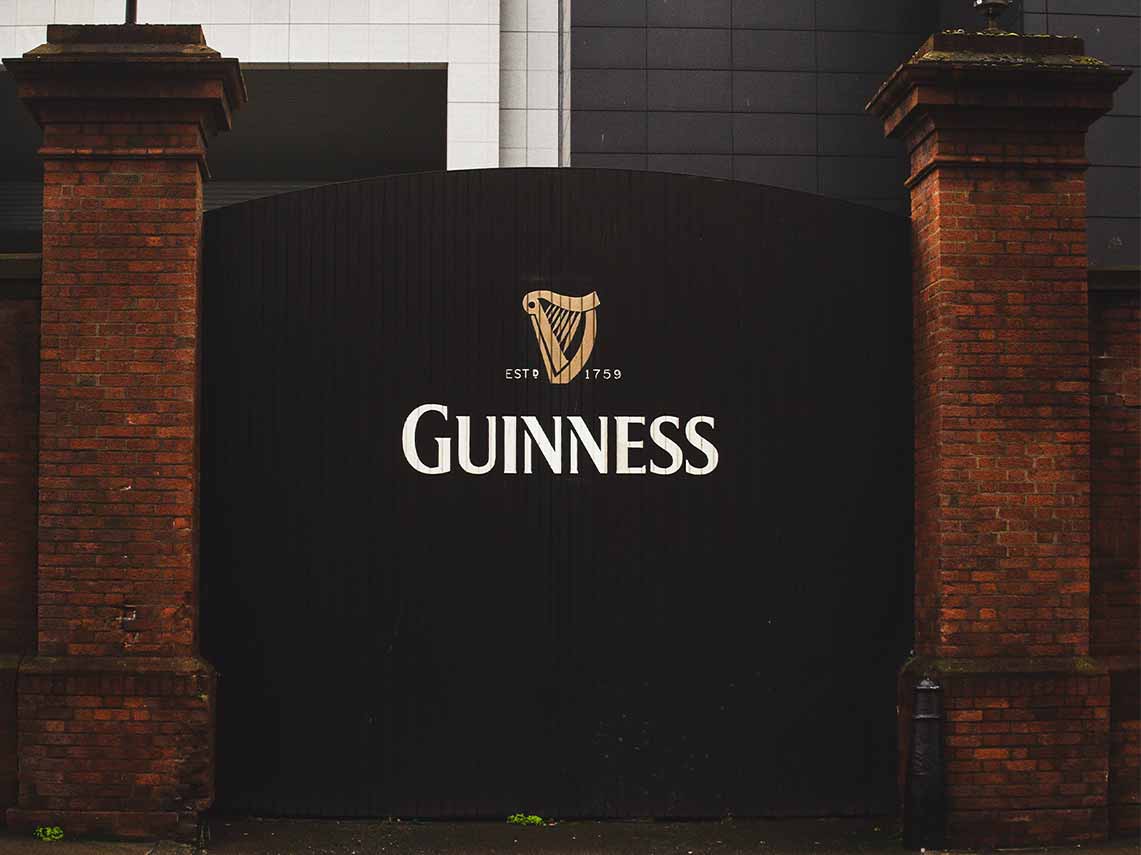 The Guinness Storehouse tour takes you through the history and brewing process of Guinness beer in Dublin, Ireland.

Include other UK Destinations in Your Tour of Ireland
If you're planning a tour of Ireland, why not include some other amazing destinations in the UK as well? England and Scotland are both home to numerous historic and cultural sites that are well worth a visit. Some top recommendations in England include Buckingham Palace, the Tower of London, and the Lake District. In Scotland, you can't miss out on Edinburgh Castle, the Isle of Skye, and the Glencoe Valley.
We have many itineraries that include destinations across Ireland and the UK, or you may want to discuss arranging a custom tour with our specialists. Whether you want to spend a few days exploring the cities or take a longer tour of the countryside, we can take care of every aspect of your trip. From transportation to accommodation, we've got you covered. So why not add a little extra to your Irish adventure and make the most of your time in the UK?
Request a Complimentary Irish Tour Itinerary
Get a complimentary custom tour itinerary for your trip to Ireland by filling out the inquiry form. Just let us know when you'll be arriving, which destinations you're interested in, and what kinds of activities and sites you'd like to see. Our tour planning specialists will take care of the rest.
Excellent tour planning and execution of our ten day tour of England! I worked with Amy on a 10-day tour of England for me, my husband, and a High School senior from London to Liverpool and back. The entire experience was fantastic. From the start of the planning process through the trip itself, Amy was very responsive and accommodating. She worked with us every step of the way, and it was a perfect trip!!!
My husband and I took tours with Doug, one to the Cliffs of Dover and Leeds Castle and another to Stonehenge and Bath. Our driver and tour guide was great, very knowledgeable about our destinations, and he had anything you needed in his car, including internet service. I would use this company again for future European tours
Travel with no worries! We booked five different transfers in England, Wales, and Scotland. Each driver was on time, courteous, professionally representing the company. Marta was wonderful when I emailed to make additions or changes to our itinerary. This company made it possible to have a trip with excellent drivers and no worries about all our different travel destinations.
I don't know that I can accurately capture how amazed, pleased, and thoroughly blown away I was after a week of hopping across Italy and England. What the company was able to accomplish with an itinerary and how Declan did value-added stops was nothing short of astonishing. Thanks to you and Declan, I didn't just make a memory. I made new friends. On behalf of my family, a sincere and heartfelt 'thank you.'
Amy took our desire to visit England and put together a fabulous itinerary for my wife and I. Private Tours England took care of all the details for the driver, Blue Badge guide and booked all accommodations. We wanted the hotels to be one-of-a-kind boutique-style hotels, and Amy delivered that in spades. The hotels were all fun with just the right amount of quirky personality. Well done!
We booked a tour for Ireland, Scotland, and England. We had a fantastic time! The local guides were great! Very knowledgeable about all the local history for all the places we saw! We toured the Cliffs of Moher and Dover, saw the Cotswolds, spent time in the Scottish Highlands, saw amazing castles and ruins. We arrived in London a few days before the Jubilee and got to see London in all its splendor.