Shakespeare's England & Cotswolds Tour From London
On this driver-guided tour experience, you will travel to the birthplace of Shakespeare, the gorgeous Stratford-Upon-Avon, and discover England's largest area of outstanding natural beauty, the Cotswolds. 
Your tour will begin with your private driver collecting you from your London accommodation. Upon arrival in Stratford-Upon-Avon, you will have the opportunity to explore the many surviving buildings and sights that would have been so familiar to Shakespeare during his formative years in this historic old town.
Your driver-guide will then take you to the Cotswolds – England's largest area of outstanding natural beauty. Here areas of outstanding natural beauty combine with picturesque village life and stunning stone architecture that has retained its form from the medieval era.
After sampling some classic English food and drink in a picturesque village pub, your private driver will return you to your central London accommodation for the evening.
Shakespeare's England & Cotswolds Tour Itinerary
Sit back, relax and enjoy the breathtaking scenery from our luxury air-conditioned vehicle as you enjoy the views on the drive from central London to Stratford-Upon-Avon, while your driver-guide shares their insight and expertise with you.
Your first destination will be the restored 16th-century house where Shakespeare was born in 1564. The property is now a small museum owned by the Shakespeare Birthplace Trust.
Holy Trinity Church - Shakespeare's Church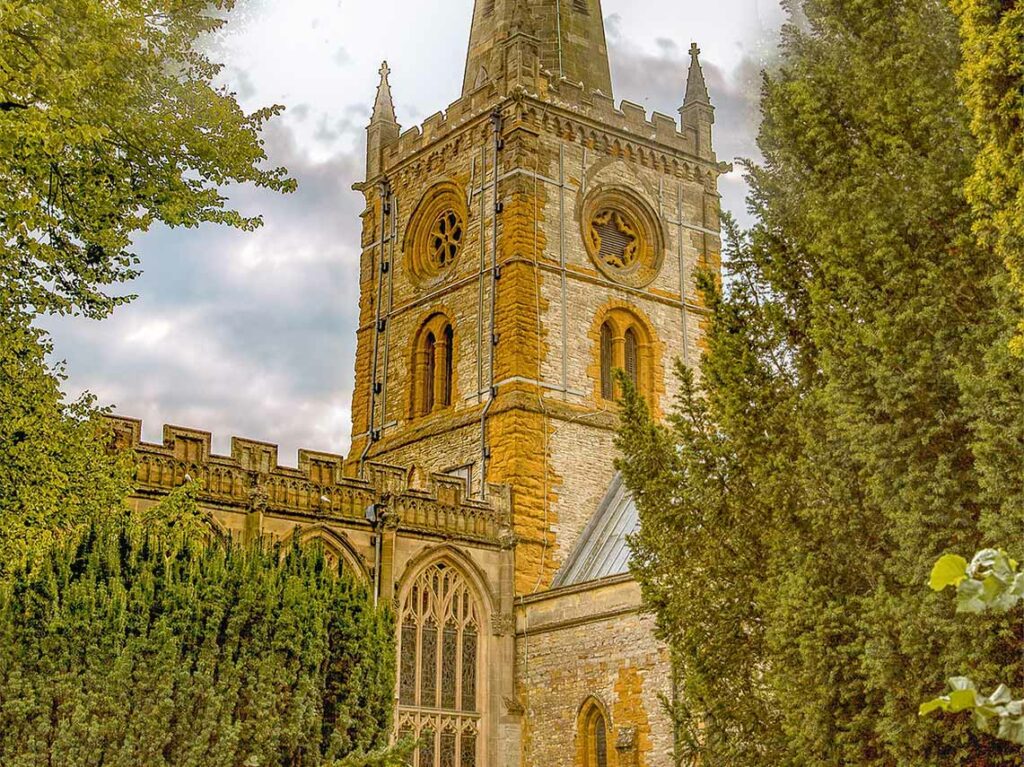 No pilgrimage to Shakespeare's England would be complete without a visit to Holy Trinity Church, also known as Shakespeare's church. The bard's name has been attached to the chapel not just because the great man was buried here, but also due to the significance it had throughout his life given that he was baptized and married here as well.
Stratford-Upon-Avon Guided Tour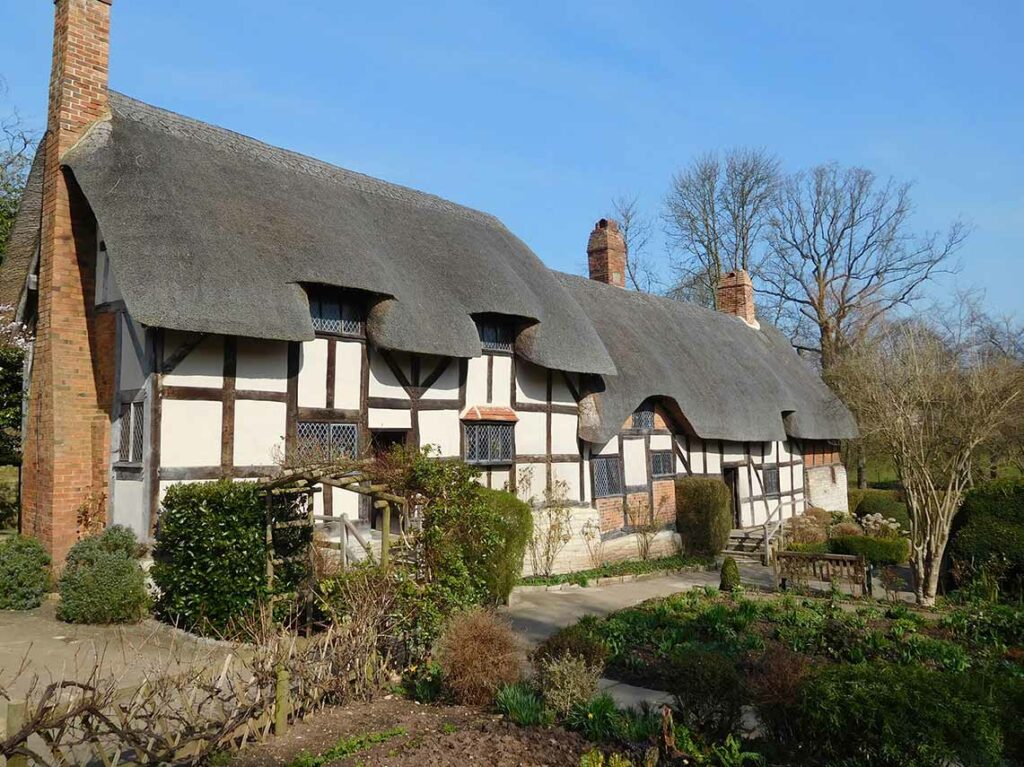 Despite the many centuries that have passed since Shakespeare walked the cobbled streets here, visiting Stratford-Upon-Avon will provide a fascinating insight into what life was like back then partly because the original stone buildings have been so remarkably preserved.
On your guided tour of the town, you will discover locations that made indelible marks on the young playwright like Stratford Grammar School where Shakespeare began his education, Hall's croft where his daughter Susannah lived, and his wife Anne Hathaway's cottage. Here you can see the 15th-century farmhouse and gardens, while inside you can still view furniture owned by the Hathaway family.
Cotswolds Driver Guided Tour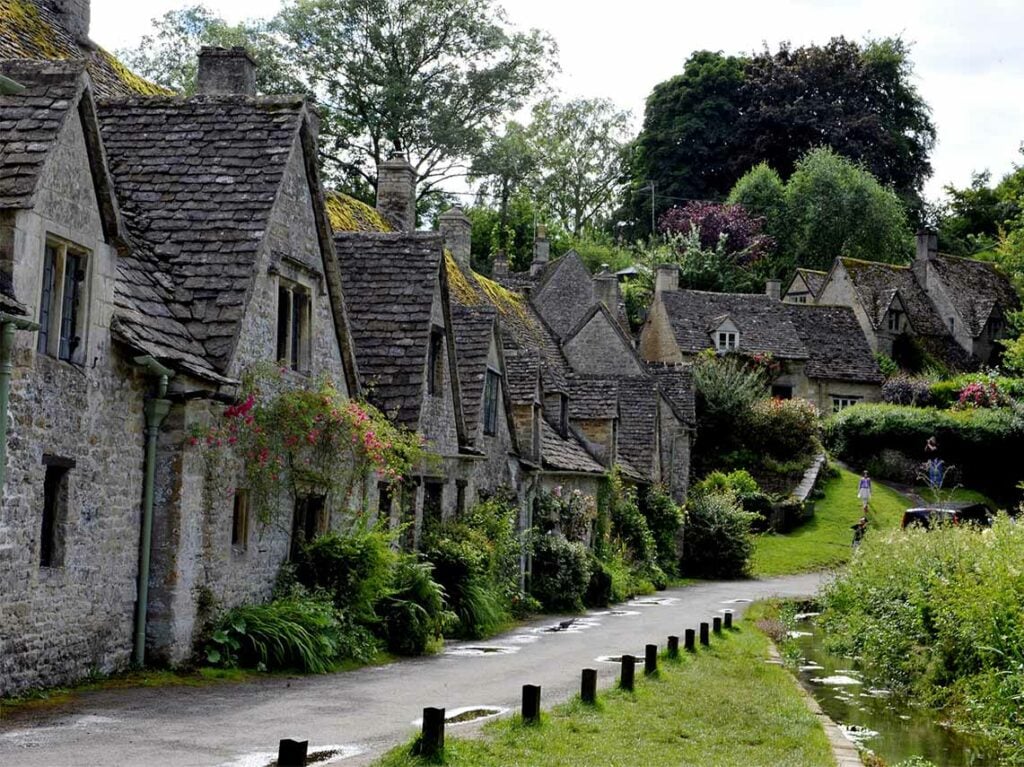 In the afternoon your driver-guided tour is all about picture postcard-perfect villages and exploring England's green and pleasant land.
The villages you will explore are of precisely the type you imagine when you picture an idyllic rural village. With their charming and quaint old-world-style architecture and peaceful environs surrounded by rolling green hills, it is easy to understand why Burford, Bourton-on-the-Water, Stow-on-the-Wold, and Bibury are some of the most photographed in the country.
When it comes to incredible vistas to soak in, there is nowhere quite comparable in England. From the peak of Broadway Tower you can cast your eyes across 16 counties (weather permitting!). Meanwhile, the highest point in the Cotswolds, Cleve hill, offers jaw-dropping views across Cheltenham and Gloucestershire
For the full Cotswalds experience, your tour planner will help you decide which rural setting would make for the best dining experience for you to enjoy before you make your way back to London with your luxury vehicle and chauffeur.
Request Your customized Shakespeare & Cotswolds Itinerary
Our tour planning specialists are on hand to provide completely complimentary itinerary adjustments to suit you and your private group.
If you would like to amend any aspect of the Shakespeare and the Cotswolds tour or would like to know how we could refine it further to suit your wishes or particular special area of interest, simply complete the contact form below and your personal tour planner will be in touch.
Tour Itineraries To Inspire Your Trip