Windsor Castle & Hampton Court Day Tour From London
Majestic medieval castles and Royal Palaces are some of the main highlights of any tour of England, so we have designed this day trip from London to bring you two of the finest examples in the country on one private driver-guided tour!
Get ready to learn all about the centuries of tradition, the sublime architecture, and of course the Royal characters both past and present who have called these magnificent locations home over the years.
The Windsor Castle & Hampton Court Private Guided Tour
Windsor Castle & Hampton Court Private Tour Itinerary
Your private driver and luxury air-conditioned vehicle will be waiting to collect you from your central London accommodation in the morning to get your tour underway!
Your chauffeur will be a qualified local expert, so the tales of royal scandal and intrigue can begin straight away as you set off on the 50-minute drive from London to Windsor Castle.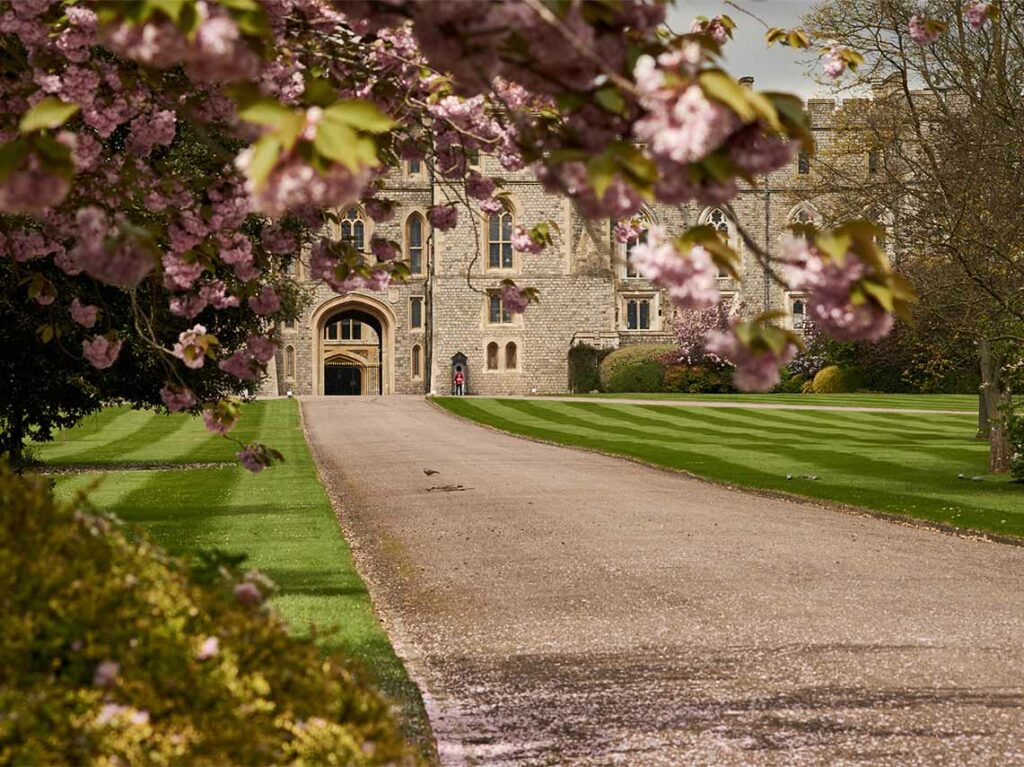 This is your chance to experience life as a member of the British Royal family as you step into Windsor Castle. As well as being a military stronghold, fortress, and Royal household for 1000 years, Her Royal Highness the Queen is known to favor Windsor as the residence she most likes to spend weekends at!
Explore the State Apartments of Windsor Castle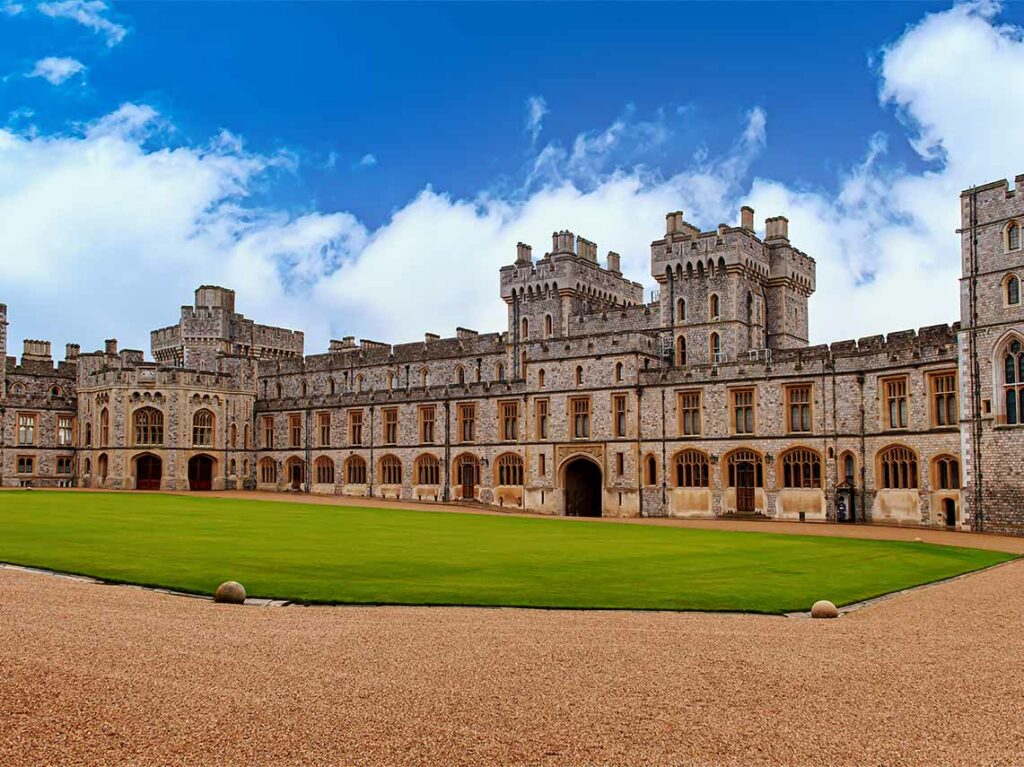 Being the location where dignitaries and Heads of State are greeted on official visits, and where Royal honors are awarded, The grand State Apartments are truly as gilded, ornate, and spectacular as you might imagine. 
The apartments are not purely for decorative purposes though, as they imbue each room with a sense of history and status. Artworks from the Royal Collections adorn the walls, featuring work from masters such as Rembrandt and Rubens, while the armory, tapestries, and luxurious furniture will all be discussed in-depth by your guide.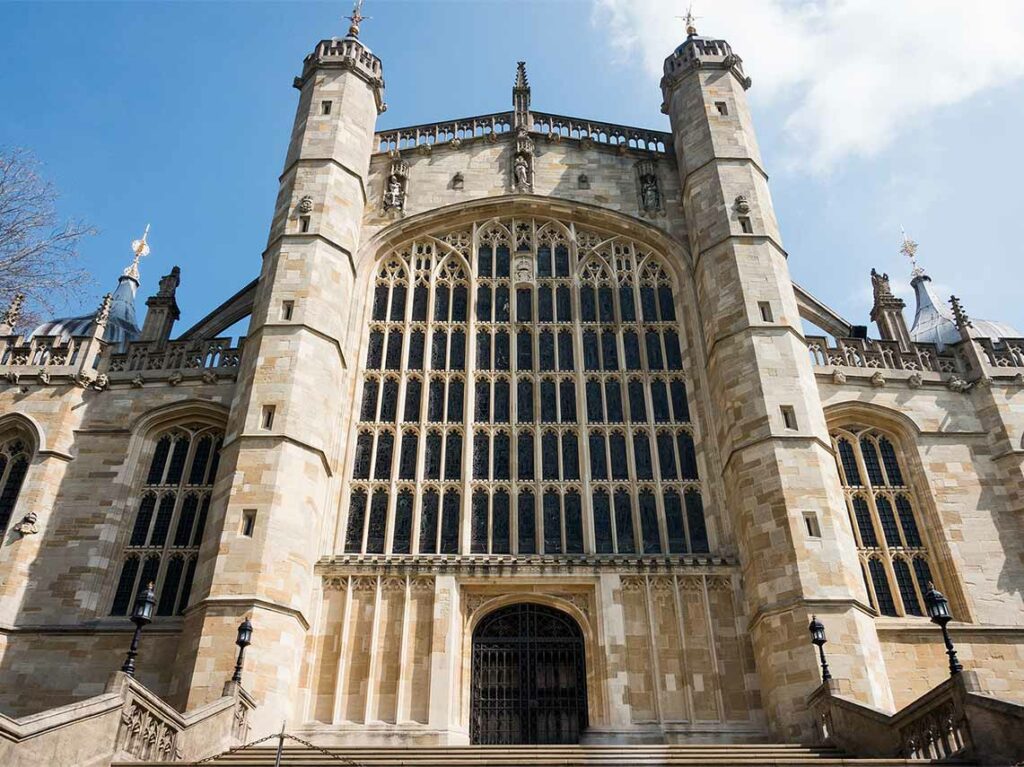 Inside Windsor Castle, your guide will deliver you to St George's Chapel.
You will likely be familiar with images from the inside of the chapel, even if this is your first time ever visiting England! This is because images from the many Royal Weddings that have taken place here have been beamed all over the planet. With one of the most recent being between Prince Harry and Meghan Markle before they stepped down from their roles as Senior Royals.
Alongside containing the tombs of many hugely significant historical figures such as Henry VIII, Jane Seymour, and Charles the 1st, the chapel is a 15th-century masterpiece that deserves to be admired in its own right. The construction began in 1475 under the reign of Edward IV and was completed by Henry VIII in 1528. In the modern era, St George's is heralded as perhaps the finest example of Georgian architecture in the country.
Drive To Hampton Court For Your Guided Tour
You will now be chauffeured to Hampton Court Palace in East Surrey. You will again be in Royal company as Hampton Court was once the official residence of King Henry VIII. Here your guide will explore the exquisite Tudor palace and the beautiful Baroque palace of William III with you.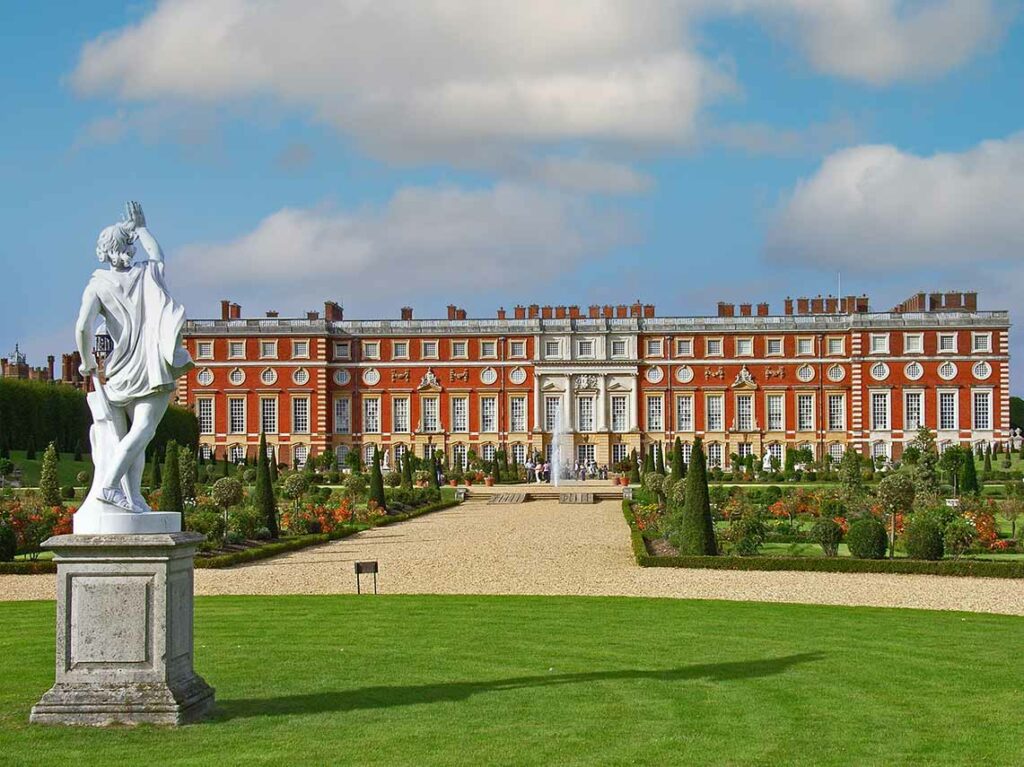 Guided Tour of Hampton Court Palace
The Tudors generally, and King Henry VIII, in particular, were known for their ostentatious extravagance, and you will get a real sense of this on your tour as you visit.
The Tudor Kitchens where feasts fit for a King was prepared!

The Great Hall: Draped with fantastically intricate and storied tapestries that reveal fabulous tales for your guide to discuss with you

See and hear the story of the wives of Henry the 8th, including the tales of Anne Boleyn and Catherine of Aragon

The Chapel Royal, where Henry VIII was married…more than once!

The Apartments of King William the 2nd provide valuable insight into court life centuries ago.

The 16th Century Astronomical clock
Grounds & Exhibitions at Hampton Court
It is also worth saying that Hampton Court Palace is a fantastic, fun venue for all the family with actors and performers, a maze, playground, great exhibits, and some of the finest gardens in the country, and we can schedule as much time to dedicate to each of these activities as you desire.
Upon completion of your tour, your private driver will safely chauffeur you back to your central London accommodation for the evening.
Customize your Windsor Castle & Hampton Court Tour
If you are happy with the itinerary as outlined above then you can contact our team to reserve your dates straight away. Our tour planning specialists, however. Will always aim to tailor every tour to your exact requirements and tastes.
We offer this service completely complementarity, so to find out how we could optimize this London day trip for you, simply complete our online inquiry form and our experts will be in touch.
Tour Itineraries To Inspire Your Trip